A supported theme includes theme support for 6 months from the purchase date. If you're about to purchase the theme, you'll have the option to purchase extended theme support, increasing the theme support period up to a maximum of 12 months from the date of purchase.
If you have already purchased the theme and your support period is remained less than 6 months or expired, you have the option to Renew Support to extend support for 6 months more.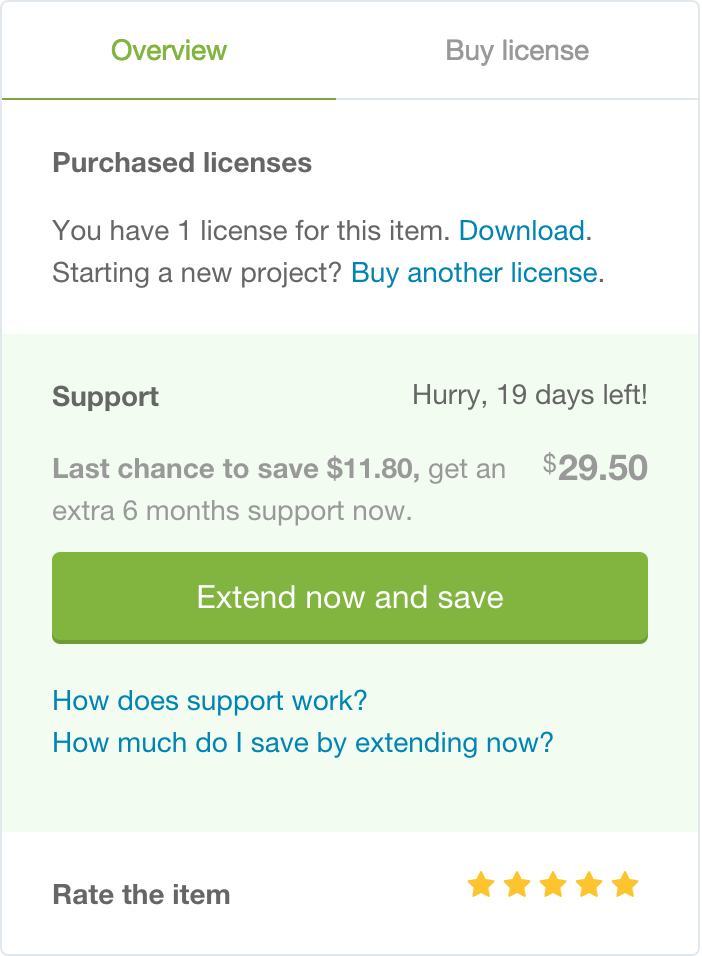 For more details you can also consult Envato's Extending and Renewing Item Support article.