If you face a problem like this in the Food Recipe Theme.
Parse error: syntax error, unexpected 'add_action' (T_STRING) in /home3/databil/public_html/backkoch.de/wp-content/themes/food-recipes/theme-options.php on line 1
Then please change your FTP program settings as shown below: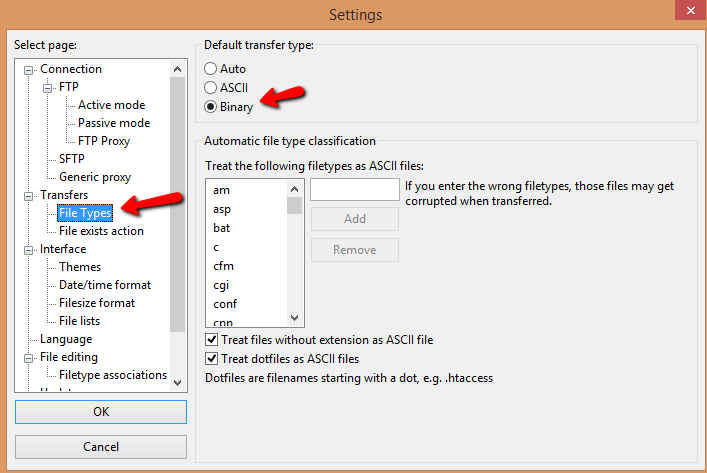 If that is not the case, then create a support thread and share your information in a private message. Our support team will look into it.
Please feel free to contact our support by creating a new ticket at our support center (sign up required).