We have created multiple Elementor based and some standard demos for the RealHomes users. It's recommended to use the Elementor based demos as it offers more flexibility in the structure and design of the homepage with 35+ RealHomes Elementor widgets.
If you're already using a default demo without Elementor support, you can hide the default sections by following step by step guide.
Go to WordPress Dashboard → Pages.
Edit the page you have set as your home page.
On the page Edit Screen, you can find the Homepage Settings.
Hide all the default sections.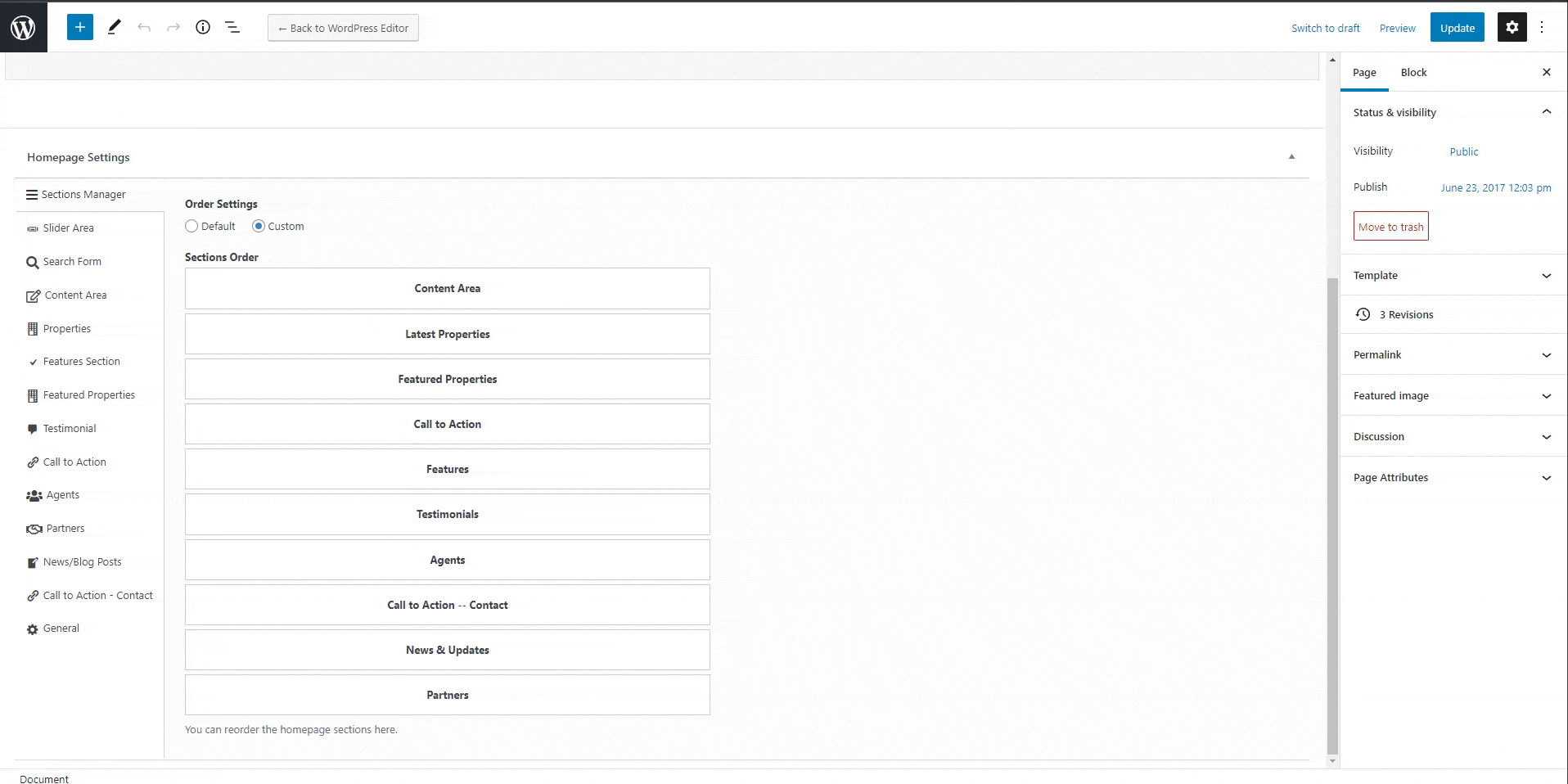 Please sign up at our support center and create a support ticket for any further assistance or question, and our support team will be happy to assist you.