New Approach
Step 1. Sign in to your themeforest Account.
Step 2. Go to your purchased item's detail page and look for Support tab.

Step 3. Now, Go to the Support tab and scroll down to find Purchase Code as displayed in example screenshot below.

Step 4. Finally, use this Item Purchase Code to register on our support site.
Old Approach
You need to log in to your ThemeForest account and go to your http://themeforest.net/downloads page. Locate the theme that you purchased in your "Downloads" list and click on the "Download" button. You will see a drop-down appears that will contain License certificate & purchase code in the last position. You need to click on that and download license file.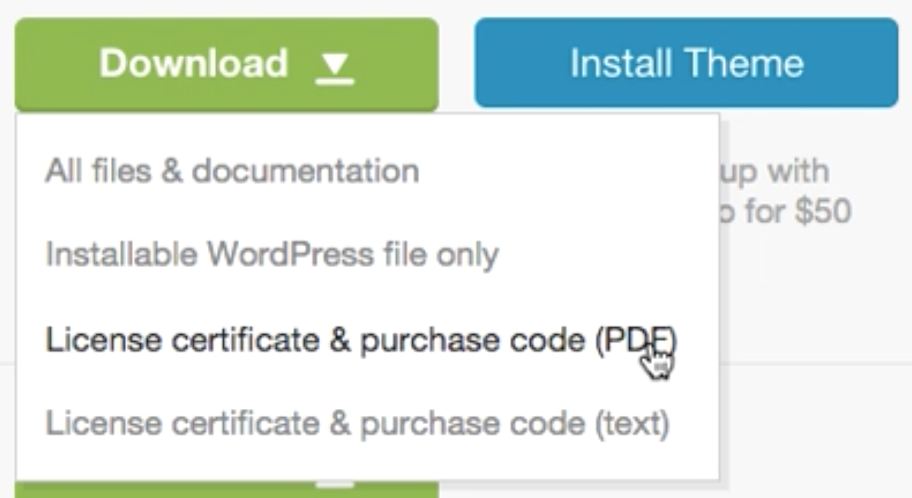 After you have downloaded the certificate, You can open it and copy the Item Purchase Code that you can use to register on our support site.