Polylang is a free plugin to translate WordPress websites into multiple languages. You will have to install the Theme and plugin translation for Polylang (TTfP) extension to translate all the strings of the RealHomes theme and relevant plugins.
1. Adding/Creating Languages.
You will be welcomed with a quick setup wizard after plugin activation.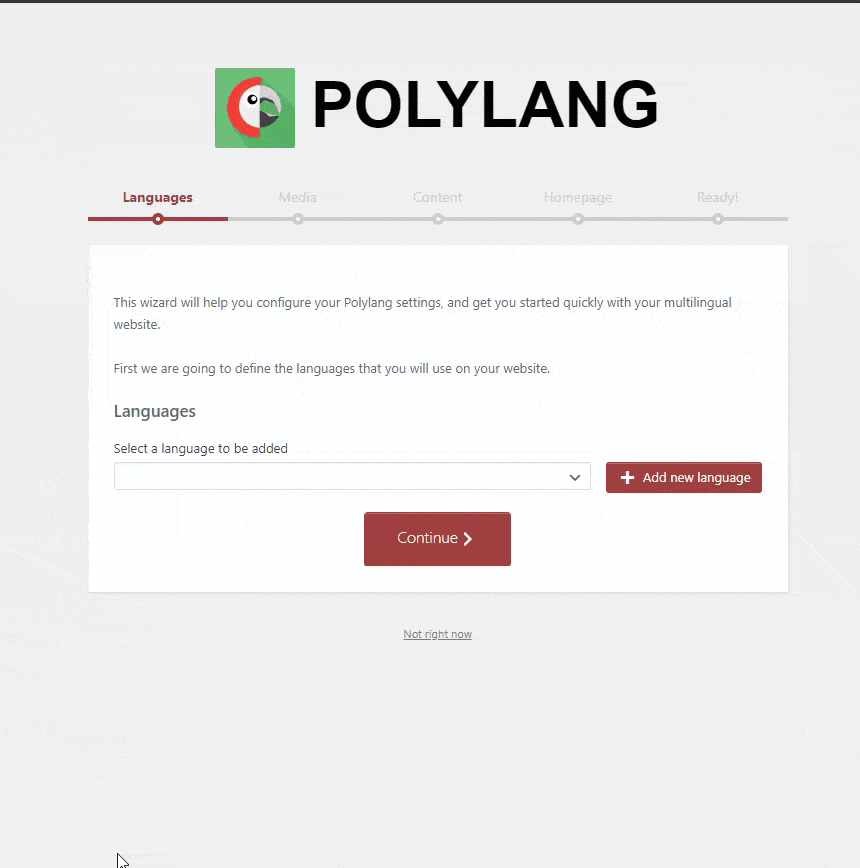 You can go through the setup wizard to add your languages or skip the wizard, don't worry you can start the setup wizard any time from Dashboard → Languages → Setup.
Polylang comes with a list of more than 80 predefined languages, choose a language and click on the Add new language button at the bottom of the screen. If your language is not available in the predefined list, you can create it yourself.
2.  Website String Translation.
You can translate the website strings from Dashboard → Languages → String Translation.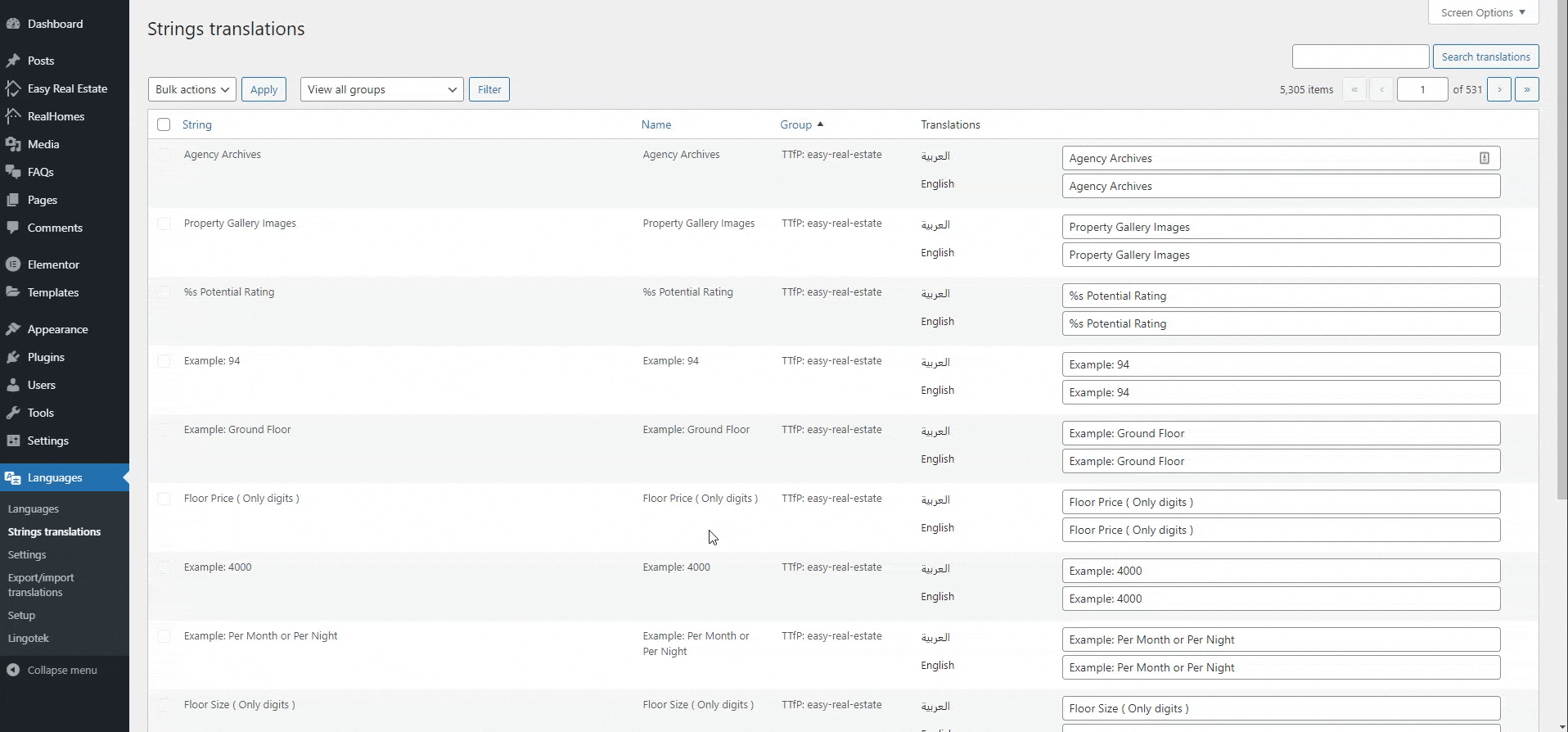 NOTE: STRINGS SEARCHING IS CASE SENSITIVE ( SEARCH RESULTS WILL BE BASED ON EXACT MATCH).
3. Website Content Translation.
It is very important to set the language for all existing properties, posts, pages, categories, taxonomies, and tags otherwise they won't be displayed.
1. You can translate an existing page, property, taxonomies, etc..  by clicking on the + icon.
2. You can select language while adding a new post, property, agent, agency, or page.
3. Select language when creating new property features, statuses, types, or locations.
4. Navigation Menus Translation.
The Polylang plugin adds menu locations to assign different menus based on the languages. You can create a separate menu for each language. You have the possibility to add a language switcher anywhere in a menu. Just click on the Languages switcher checkbox and then Add to menu.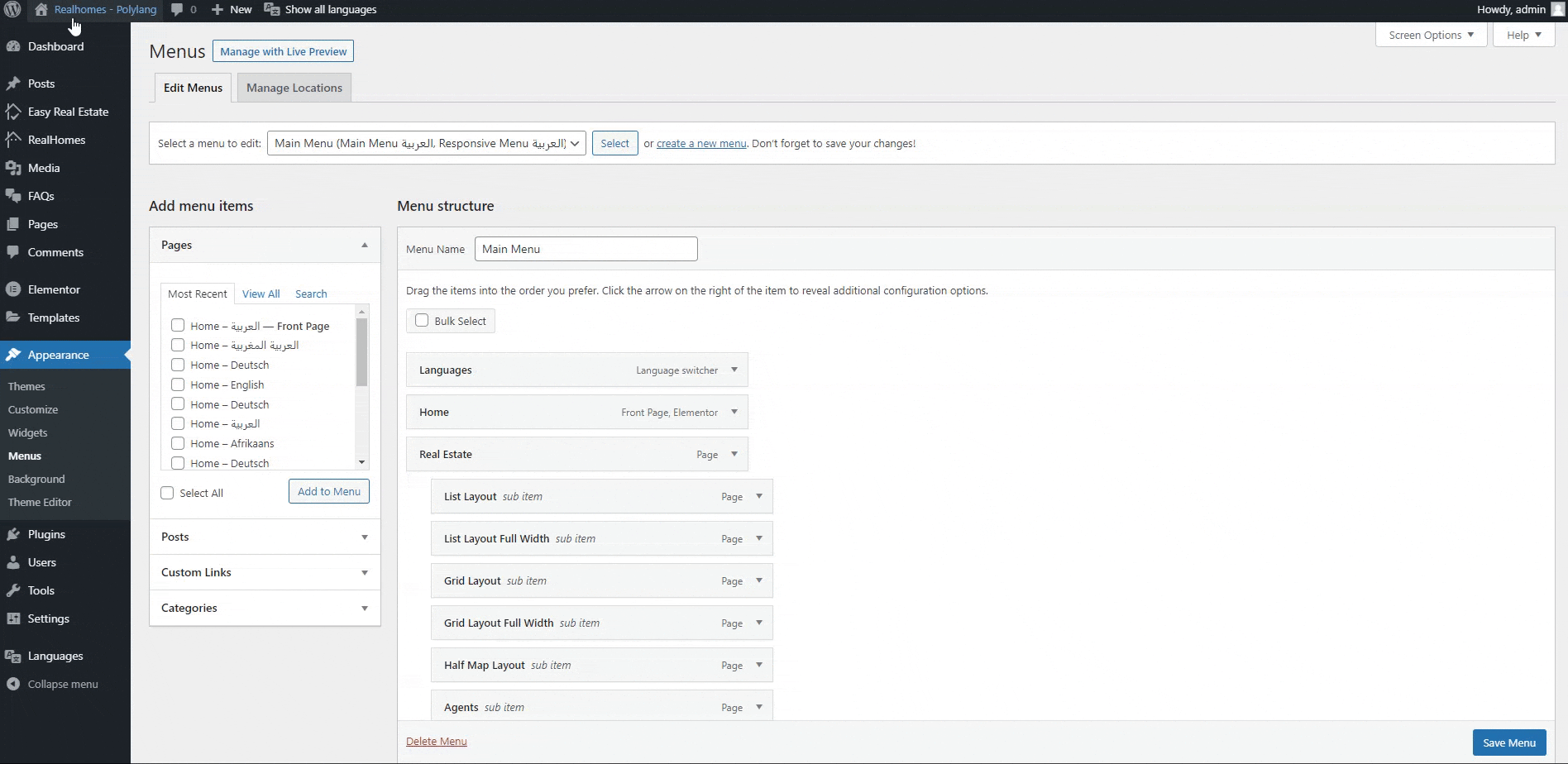 5. Polylang Settings.
You can manage settings like URL modifications, media translation, Custom Post Type and Taxonomy support, synchronization, from Dashboard → Languages → Settings.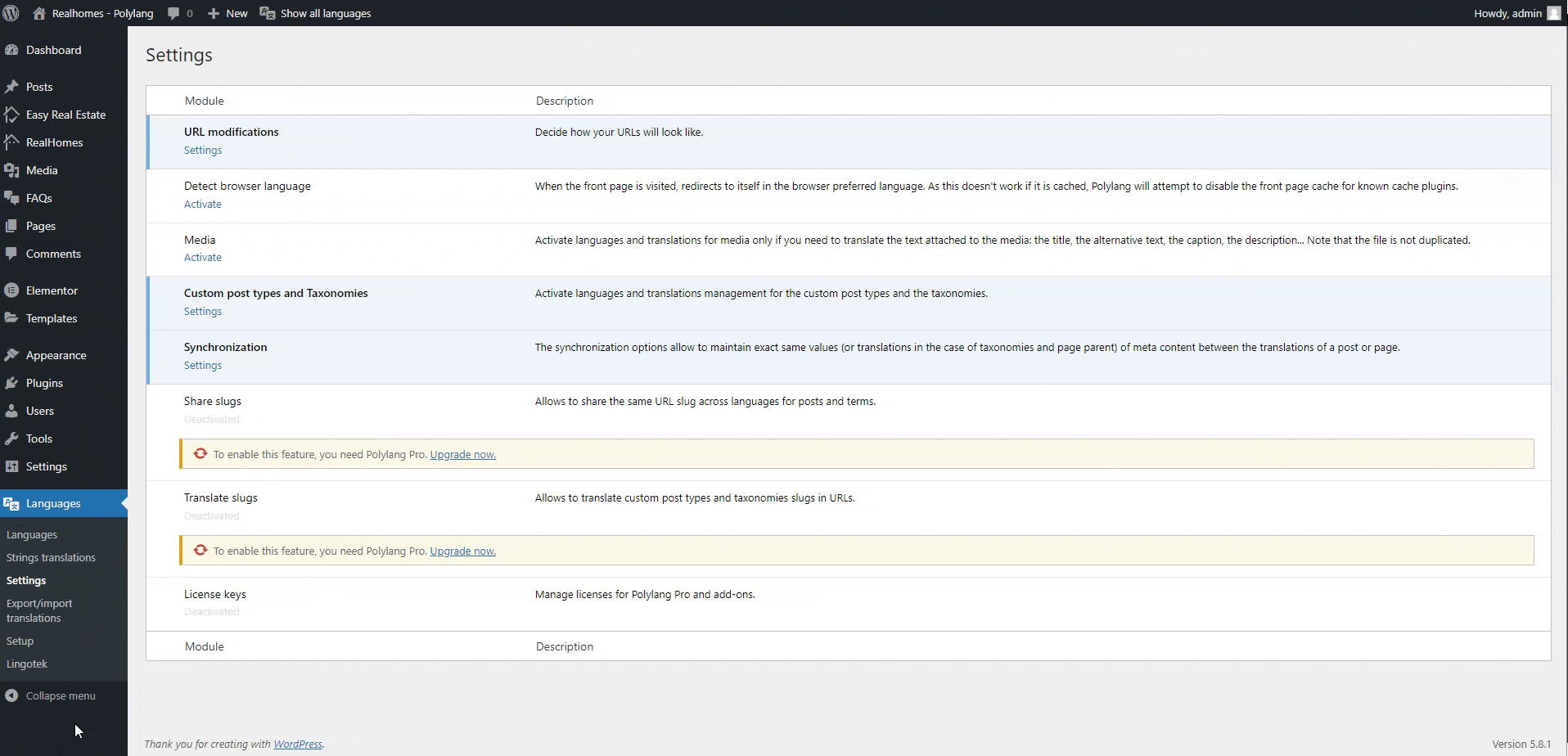 NOTE: SLUG TRANSLATION IS ONLY SUPPORTED IN POLYLANG PRO.
Please sign up at our support center and create a support ticket for any further assistance or question, and our support team will be happy to assist you.