This is one of the most common issues you have experienced in the backend.
The issue is when you navigate to Dashboard → Easy Real Estate → Properties or Dashboard → Properties (in the old version of the theme) you don't see any controls or properties in it as shown below.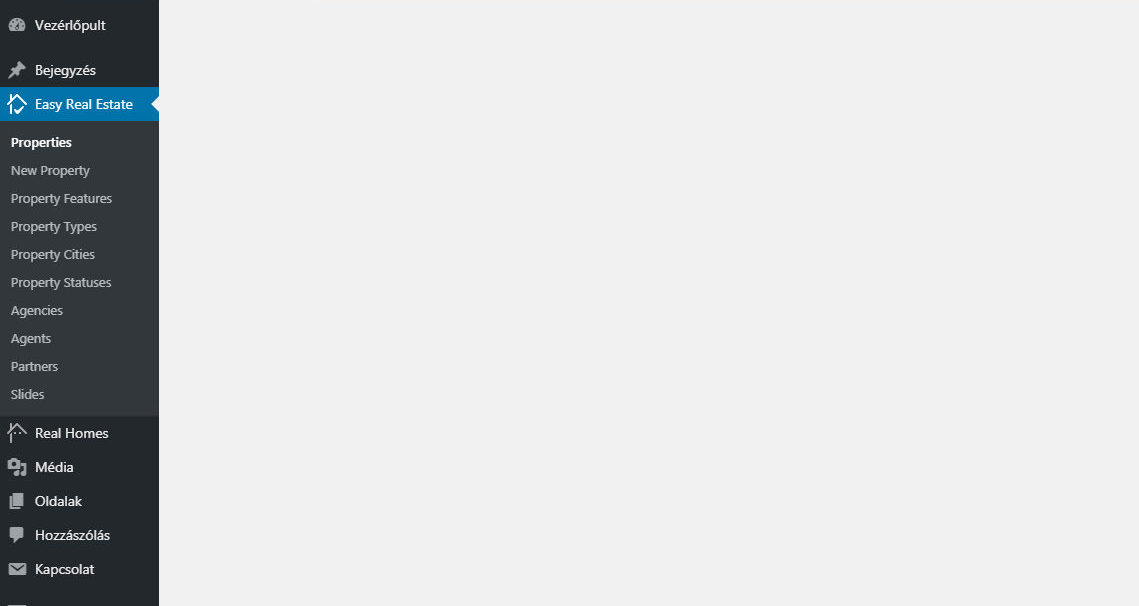 The solution to this problem is quite simple, you have to make sure that you must be using the latest version of RealHomes Theme and if you are using WPML Translation Plugin then all of its component plugins including its main plugin must be latest.
Another solution is to install the WP Optimize Plugin and Optimize your database using this plugin.
Please contact our support (signup required) if both of these solutions don't work for you.