WP All Import allows you to import posts and custom post types (like listings) using CSV, XML, and XLS files. The RealPlaces Add-On will customize WP All Import to seamlessly import all of your listings in to the Real Places theme.
Plugin Installation
Kindly install both WP All Import and RealPlaces Add-On plugins to your site.
Importing your CSV File
After plugins installation, first go to the WP All Import section of your WordPress admin panel and click 'New Import'.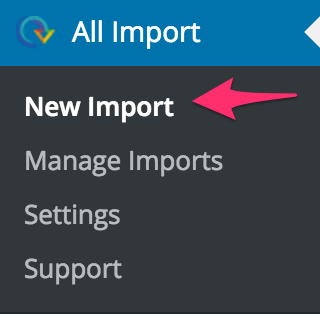 You'll be prompted to upload your CSV file (you can download example CSV file by clicking here). Then, select 'Properties' from the items dropdown and Continue to Step 2.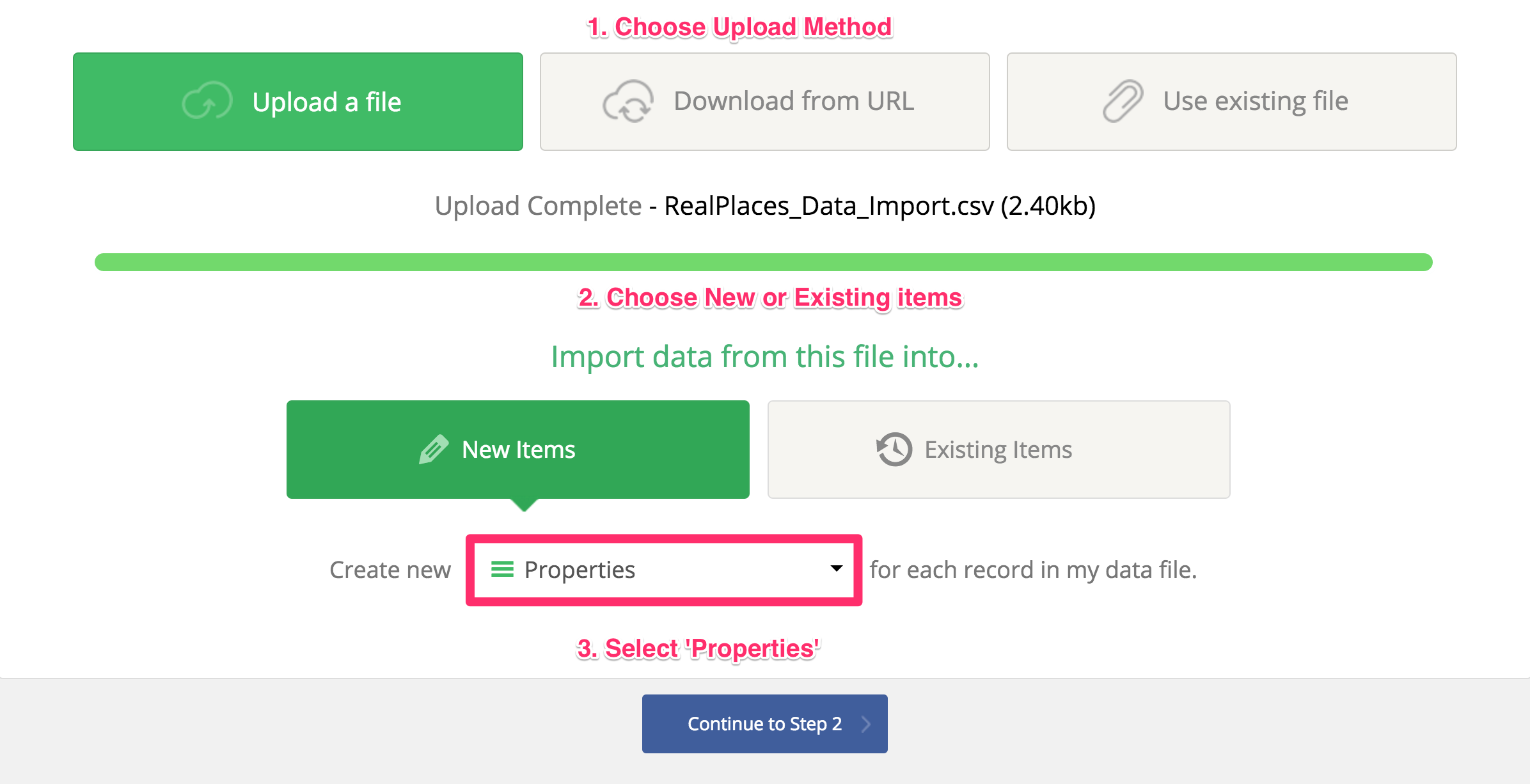 In Step 2, verify that your import file was correctly uploaded and understood by WP All Import. If everything looks good, Continue to Step 3.
Configuring your Import Template
In Step 3 you will need to tell WP All Import how to import each of the columns in your CSV file. Start with the post title and content. Simply click and hold then drag the data from right to left: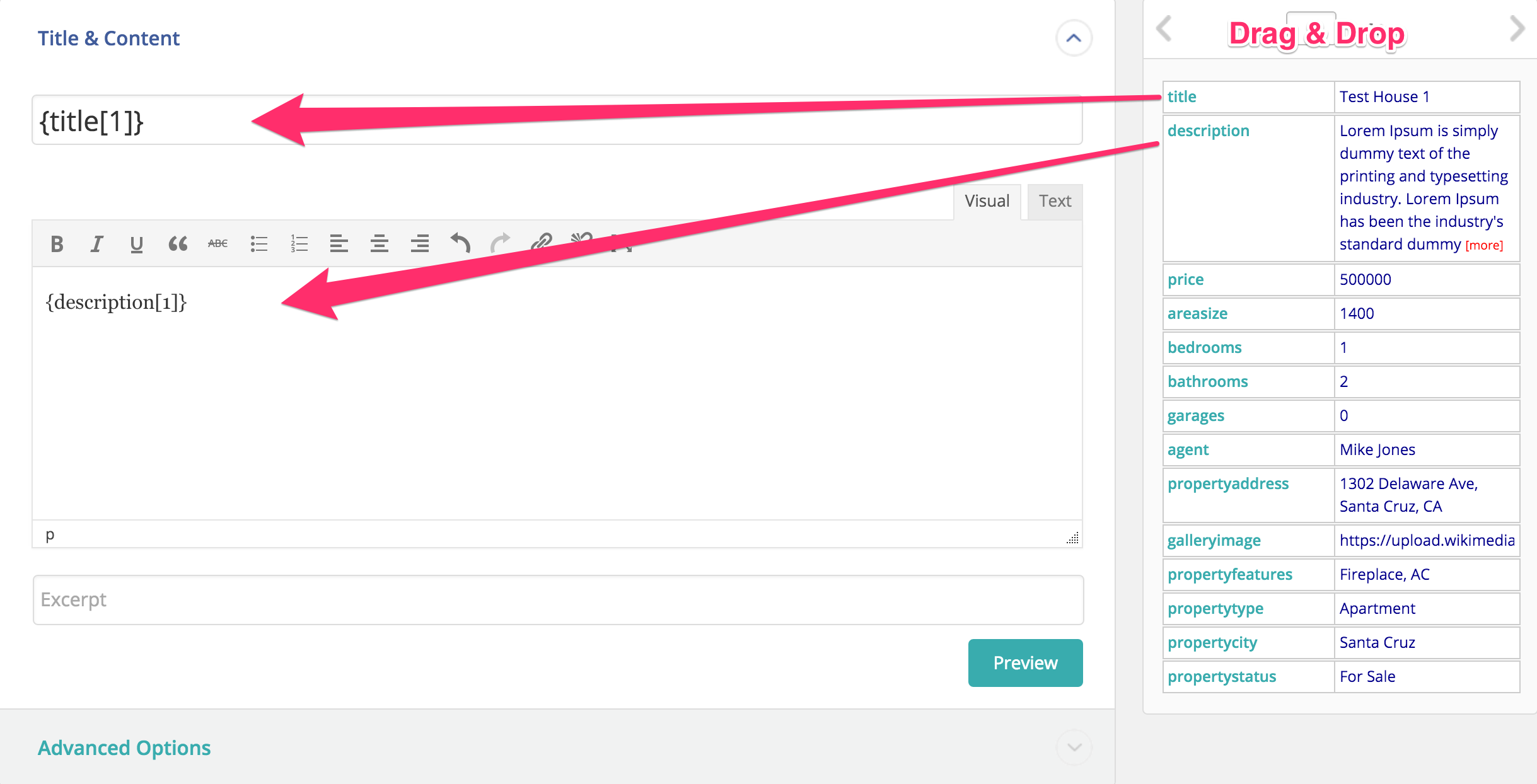 Next you'll drag and drop data into the 'RealPlaces Add-On' section of WP All Import.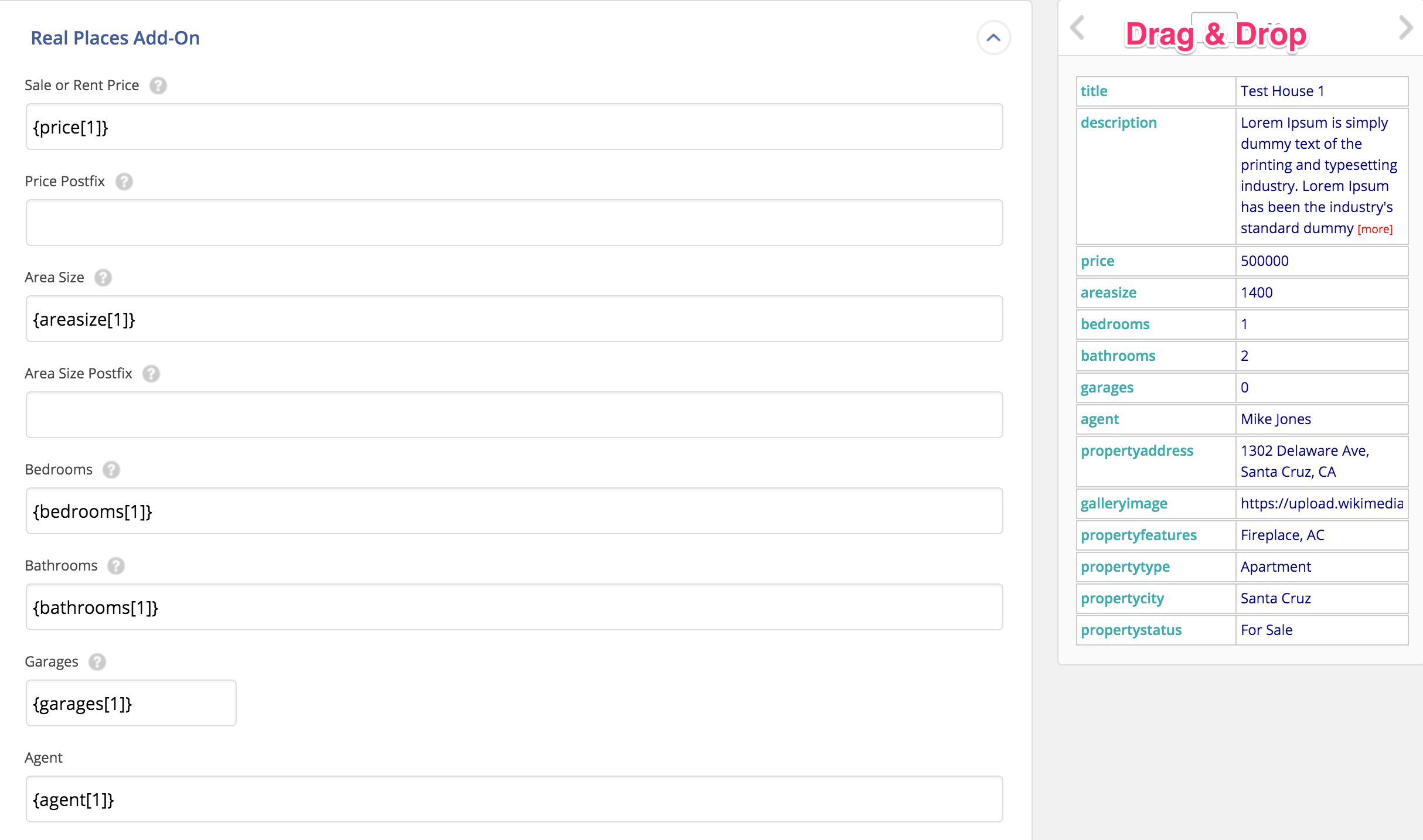 You can also import Gallery Images, Listing Categories, and configure other options on this page before continuing to the next step.
When you're done configuring your import template, Continue to Step 4 where you'll choose a Unique ID (you should pretty much always use 'Auto Detect'). Then you can review your import and click 'Confirm & Run Import'.
Documentation for WP All Import
If you run in to any issues you can read more about WP All Import here: http://www.wpallimport.com/documentation/