RealHomes Property Expirator extends the functionality of the RealHomes theme and allows users to schedule property expiration and update property details (publish status, location, features, type, status).
This plugin provides Expiration settings at two levels.
1.  Global Settings for All Properties Expiration.
Global expiration settings can be managed from Dashboard → Easy Real Estate → Settings → Expirator. Global settings are applied on all published properties except the ones that have their own specific expiration settings using meta boxes.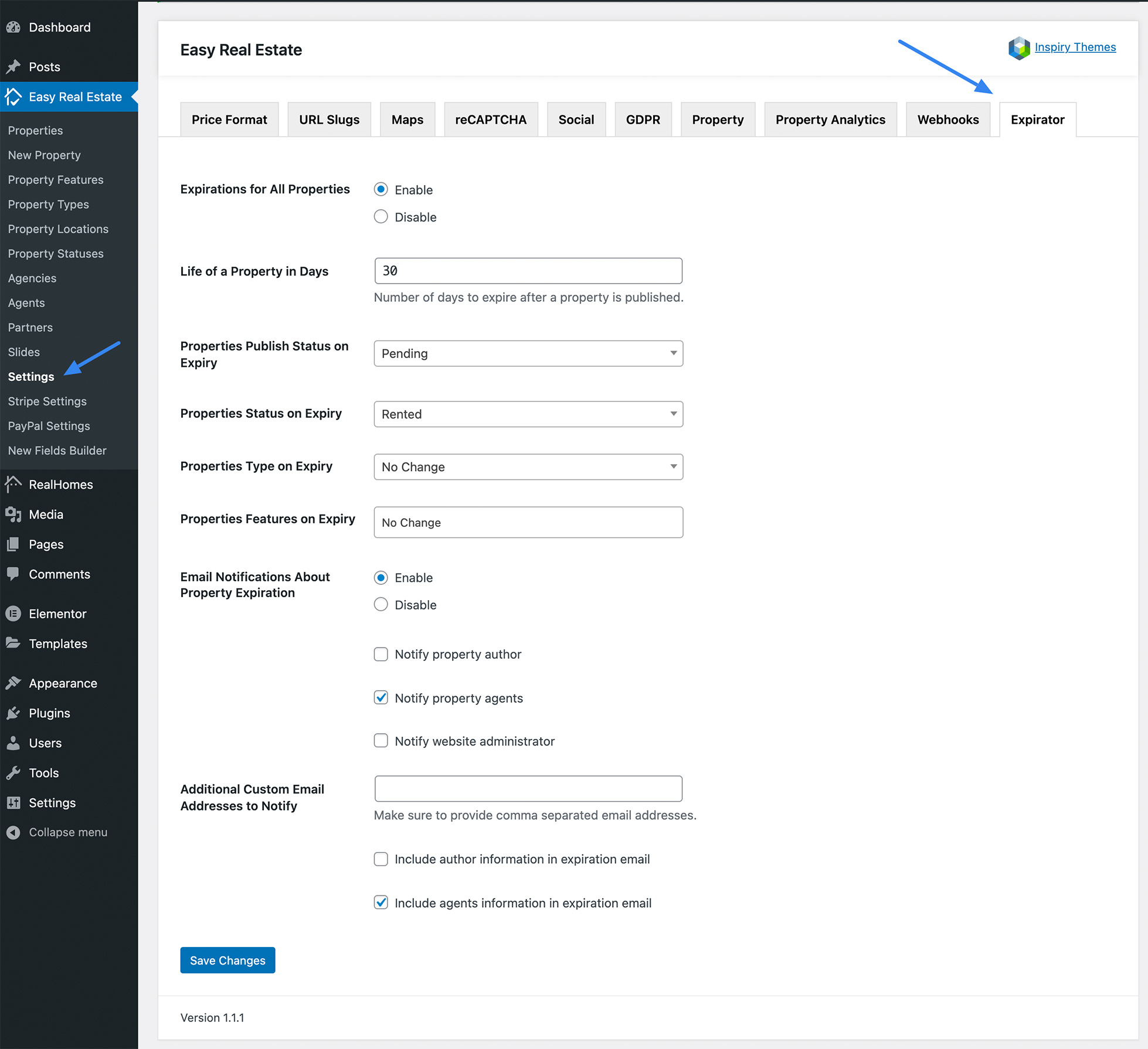 2.  Individual Property Expiration Settings.
You can set the expiry date for an individual property from property meta boxes (Property → Edit → Expiration).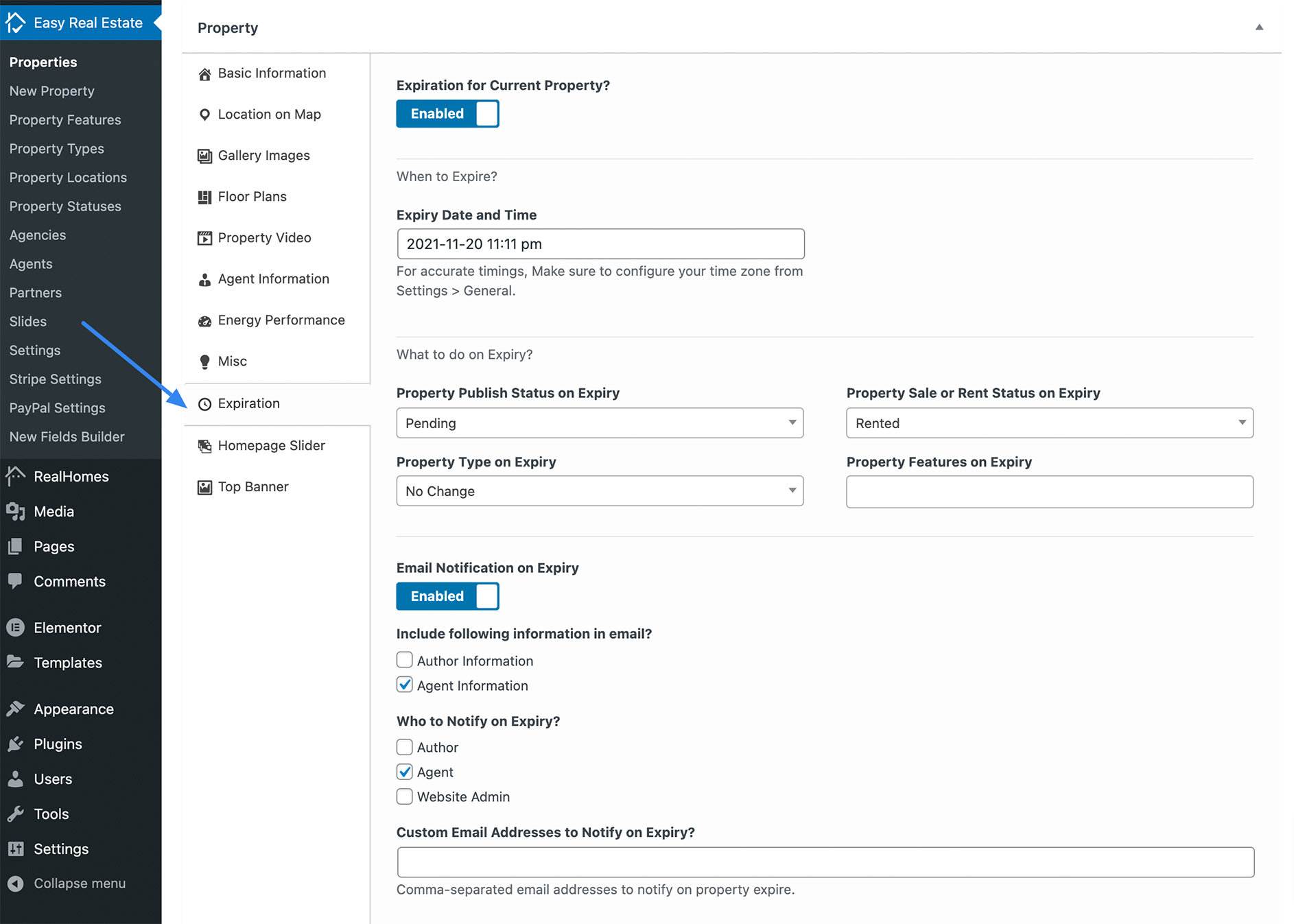 Note: Individual property settings override the global settings.
If you have any further questions please sign up at our support site and ask your question over there, and our support team will be happy to assist you.