This error usually occurs while filling the Contact Form in the Slider. If you come across this error then you should check the settings of Contact Form Over Slider at the backend.
Please navigate to Dashboard → Pages and Edit the page set as Front Page. On the Edit Screen scroll down to the Homepage Settings meta box section and click on Slider Area and make sure you have added an email address for the field called Contact Form Email (screenshot below).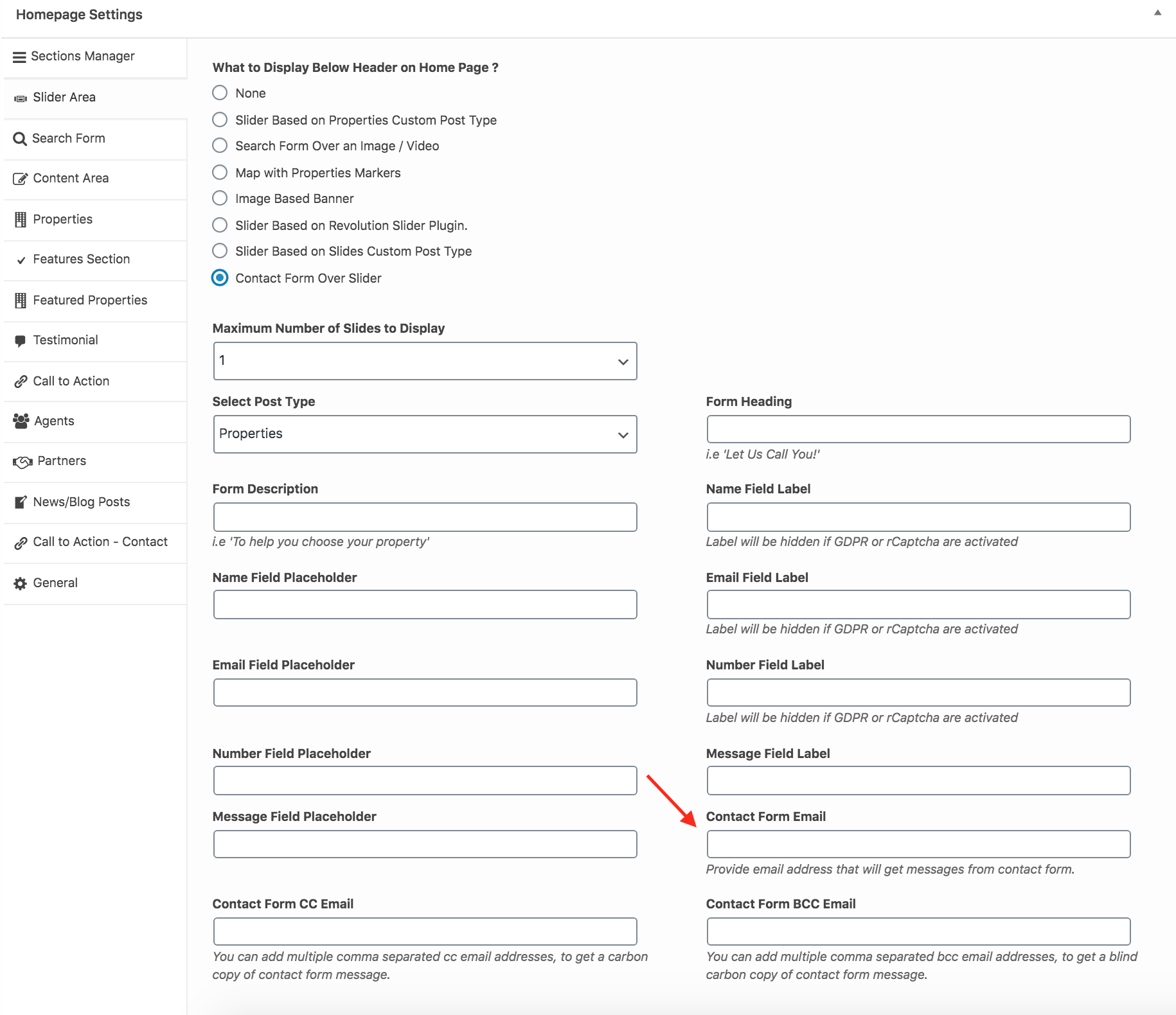 For any further assistance, please sign up at our support center and submit a new ticket with your concern.