Backup Your Website
The most important step before the update process is to backup your website. For backup, a free and good backup solution is UpdraftPlus WordPress Backup Plugin. You can find a more detailed guide to configure UpdraftPlus by reading this article.
Updating theme
You can update the theme directly from the WordPress Dashboard using the one-click update option Dashboard → Appearance → Themes.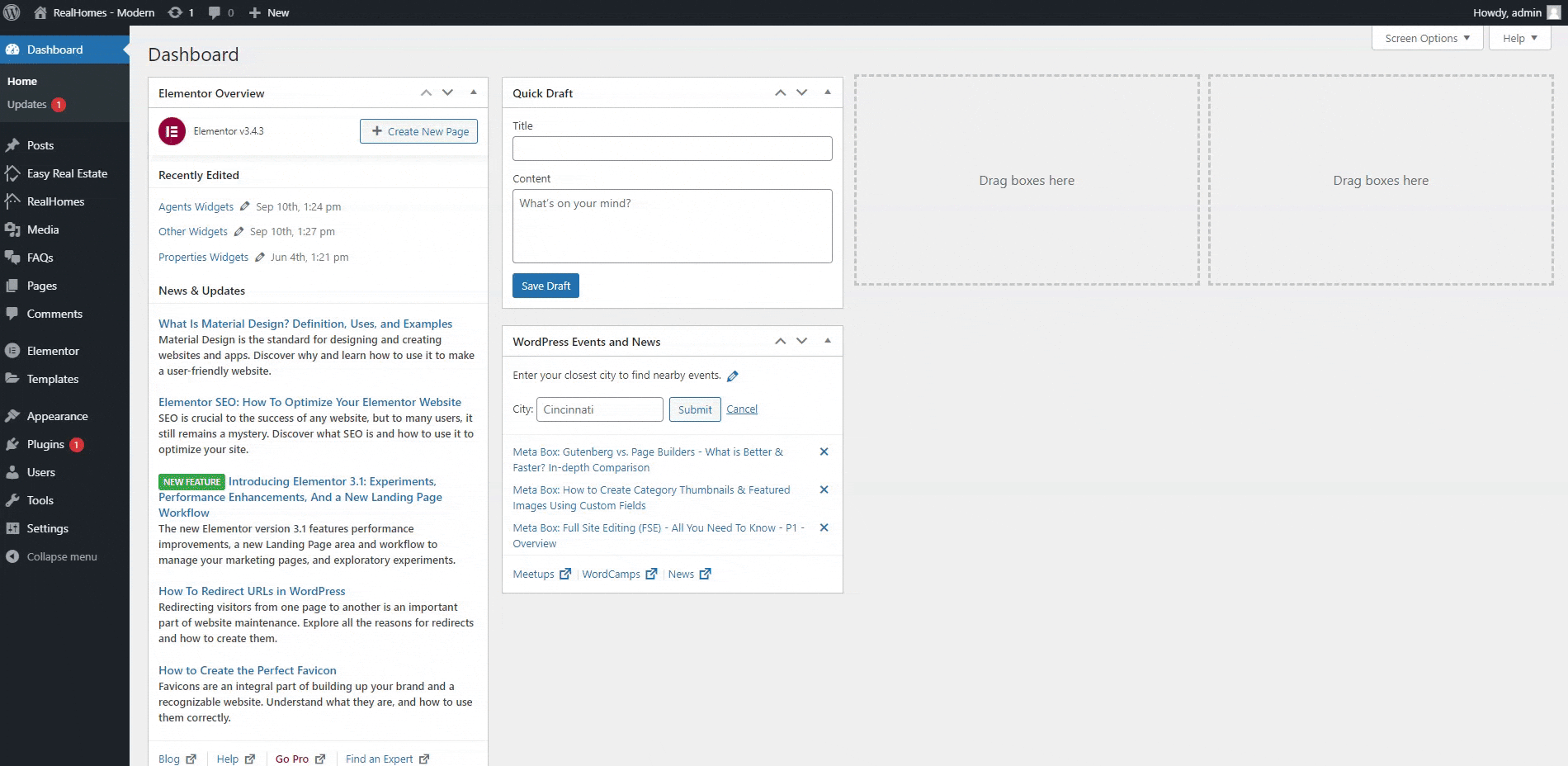 Updating plugins
Every new release includes major updates in the RealHomes plugins. You can easily check for the available plugin updates from Dashboard → Appearance → Install Plugins.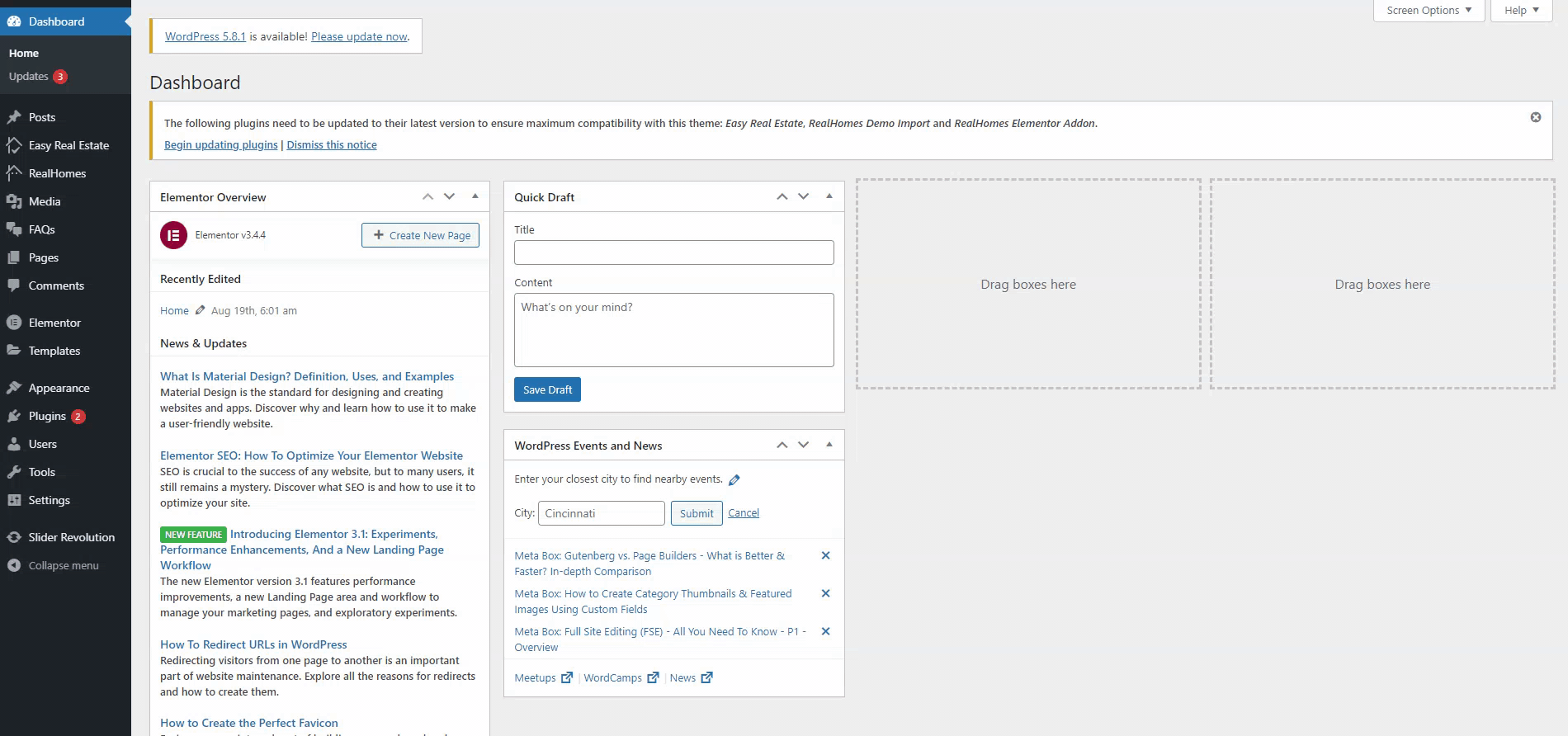 The update process might take a while depending on the server and internet speed, don't reload or close the page while updating the theme or plugins.
Please sign up at our support center and create a support ticket for any further assistance or question, and our support team will be happy to assist you.